Summary
Xtrade has been helping its clients make profitable trades, manage risks, and access liquidity for the past 10 years. The broker offers trading instruments such as CFDs on commodities, shares, indices, and forex. Client support is available round the clock at Xtrade, which delivers the best trading solutions through state-of-the-art mobile and web-based trading apps.
Pros
• Excellent Client Support
• Competitive Prices
• Innovative and Unique Set of Trading Tools
• Regulatory Oversight and Financial Resources
Cons
• No promotions and bonuses
One of the most interesting things about Xtrade is its association with football player Cristiano Ronaldo. The latter was the official ambassador of Xtrade in 2016 – 17. The partnership between the two indicates the broker's interest and support for football.
The following is a list of awards that the CFD & Forex broker has won:
Forex Report Award: Best Broker Middle East (2016) in recognition of the broker's attempts to customize trading services to suit the requirements of traders from the Middle East
Best Forex Education Provider Award and Best Mobile Trading Platform Award at Forex Expo in China
Best Forex Broker (2016) at FFXPO Awards
FX Empire's Best Mobile Trading Platform Award (2016)
AtoZ Forex Award for Best Customer Service
Why South African Traders Prefer Xtrade

The following are a set of reasons for South African traders and investors to sign up at Xtrade:
Excellent Client Support – Xtrade offers 24-hour client support for traders from different parts of the world.
Competitive Prices – The pricing is always transparent and competitive at Xtrade.com. The CFD broker has been investing in the latest technology from the past decade to automate trade execution and minimize spreads.
Innovative and Unique Set of Trading Tools – Clients can avail of tools such as technical analysis, real-time charts, market review, push notifications, and economic calendar to make informed decisions while trading.
Sophisticated Trading Platforms – The Xtrade trading platform is superior, featuring all the tools required for the best trading experience. Since it is powered by cloud-based technology, clients can access their trading accounts from any location and device. Moreover, Xtrade has backups and servers in different parts of the world, ensuring order execution at all time and any time.
Variety of Financial Instruments – You can choose from CFDs on a number of assets such as forex, ETFs, shares, commodities, and indices.
Regulatory Oversight and Financial Resources – The broker has partnered with major global banks to make sure that its clients get the best trading experience. Through these partnerships, Xtrade has generated more trading volume, expanded its client base, and provided better liquidity to its clients. Moreover, it continuously expands its offerings, features multi-currency and multi-lingual support, and offers safe and secure banking methods.
Is Xtrade Reliable Forex Broker?

South African customers can trust Xtrade because it complies with regulatory standards from different parts of the globe. Xtrade International Limited, the parent company of Xtrade, is licensed and regulated by the International Financial Services Commission.
South African clients can trade in peace and confidence at Xtrade because the broker segregates client funds and never mixes them with its own funds. Moreover, it uses the latest 256-bit Secure Socket Layer (SSL) encryption technology to protect client data and details of financial transactions.
Some of the other security measures at Xtrade.com include compliance with AICPA WebTrust and an assurance seal from True-Site. It also tests its credit card and identity theft safeguards on a regular basis to ensure that they are functioning as they should.
X trade clearly mentions its address and location on its website. Xtrade International Limited has its offices at Cork Street, No. 5, Belize; and Xtrade Financial ZA (PTY) Ltd has its offices at Suit 3A, 5 Fricker Road, Illovo Johannesburg, Gauteng 2196.
Clients can get in touch with a support agent by sending an email to [email protected] or [email protected] Alternatively, they can use the telephone numbers 1800-017-5700 or 00357-24-022-5477.
Guide to Opening an Account at Xtrade – Account Types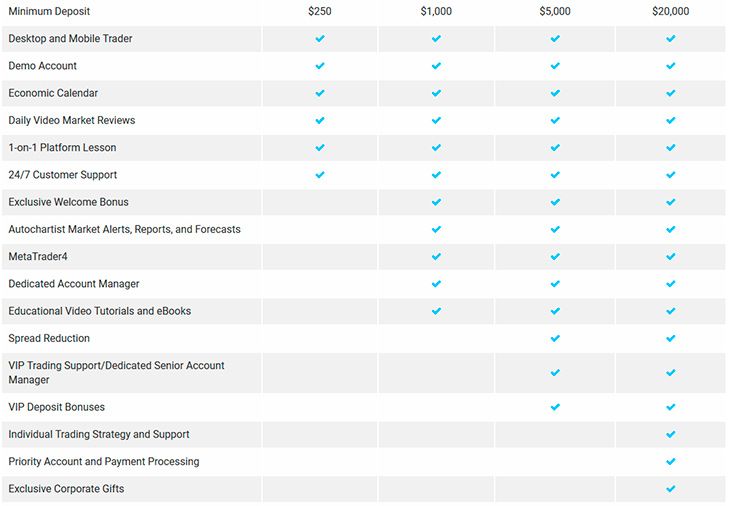 You can easily and quickly open a trading account at Xtrade.com. Once you create an account, you can use it to access the complete suite of products and services at the Forex broker.
The following is a step-by-step guide to opening an account at Xtrade.com:
Fill the Online Application Form – It takes just 5 – 10 minutes to complete the online application form. You can do it on any device—desktop, smartphone, or tablet.
Approval – Xtrade will approve your account in 24 hours. The procedure includes verifying the details you provided in your application form and the documents you sent to the broker.
Funding – The final step is to load real money in your trading account using any of the payment method available at the FX broker.
The following are the different types of accounts you can open at Xtrade.com:
Standard – You can open a standard account on a minimum deposit of $250. You can use this account to trade on desktop or mobile. You can also open a demo standard account and use trading tools such as daily video market reviews, 1-on-1 lessons, and 24/7 customer support.
Premium Account – You can open a premium account with a minimum deposit of $1000. In addition to the benefits of the Standard Account, you can claim benefits such as an exclusive welcome bonus, MT4, autochartist, dedicated account manager, and educational eBooks and video tutorials.
Platinum Account – The most popular type of account at Xtrade.com, it can be opened on a minimum deposit of $5000. In addition to the benefits of the Standard Account and Premium Account, it offers spread reduction, VIP trading account, and VIP deposit bonuses.
VIP Account – The minimum deposit required to open this account is $20,000. It offers all the benefits of the Platinum, Premium, and Standard accounts. In addition, VIP account holders can enjoy exclusive corporate gifts, priority account and payment processing, and individual trading strategy and support.
Banking Information – How to Make Deposits and Withdrawals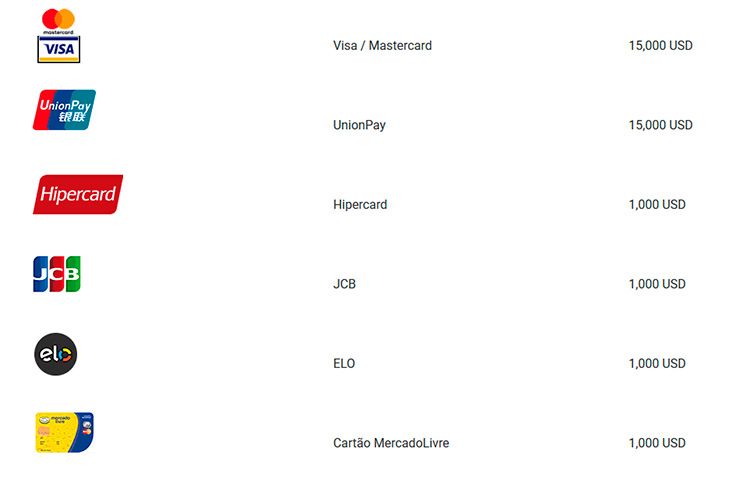 South African customers can use the following methods for deposits and withdrawals:
Visa & MasterCard
Vload
Bank Transfer
Neteller
Jeton
Skrill
Neteller
Xtrade processes payout requests through the same method used to make deposits. For example, if you use a Visa credit card to load your account, you will receive your profits on that card.
Xtrade.com will not process payout requests if the account is unverified. To verify your account, you should provide copies of documents such as address proof, government-issued ID, passport, and assessment of appropriateness.
If you have a position open, you cannot withdraw the entire amount in your balance. You need to maintain a minimum amount in your account.
The online broker takes up to five working days to process payout requests. To make a payout request, you have to take a print out of the withdrawal form, sign it, and either email it to [email protected] or fax it to +357-250-30-429.
Clients don't have to pay any withdrawal processing fees to Xtrade.com, but banks and financial institutions may charge transaction and processing fees.
Trading Instruments

The following are the instrument types available at Xtrade.com:
CFDs on shares, equities, and stocks – You can trade CFDs on shares of major international companies such as JP Morgan, Nike, Google, Apple, and IBM.
Forex Trading – Trade a wide range of currencies such as USD/JPY, EUR/USD, and others.
CFDs on Indices – Trade CFDs on indices such as Dow Jones, S&P 500, and others.
CFDs on Commodities – The broker offers gold, silver, natural gas, and oil trading.
Trading Platforms

Clients can choose from the following platforms based on their tastes and preferences, trading strategies, skills, and goals.
Xtrade MT4
The Xtrade MT4 platform is available on Android and iOS desktops, smartphones, and tablets. It comes with the following features:
Single-click trading
Technical analysis tools
50 charting tools and indicators
3 varieties of charts
Expert Advisor (EA) functionality
400+ assets such as cryptocurrencies, foreign currencies, and commodities
Easy to navigate
MQL language
Micro lots
Hedging permitted
Xtrade WebTrader
This platform is for those who prefer browser-based trading. They don't have to download any software, but can execute trades fast and access high-quality market analysis.
Mobile Trading Apps
Depending on the type of device they own, clients can download the mobile trading apps for iOS and Android at the Apple Store and Google Play Store, respectively.
Risk Management Tools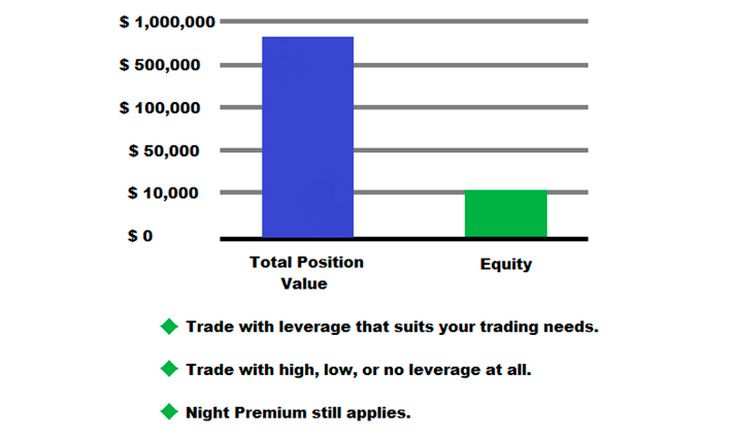 You can use the following risk management tools to manage your trading activities:
Account Leverage – You can choose to trade with no leverage, low leverage, or high leverage.
Limit Order – You can open positions with orders to sell/buy at a pre-defined price.
Take Profit Order – You can set exit points for winning trades.
Stop Loss – You can set exit points for losing trades.
Unique Features of Xtrade.com
The following features set Xtrade.com apart from the other FX & CFD brokers in the industry:
#1 Welcome Bonus
You can claim a first deposit bonus of up to $6000, a cash bonus of $25 on phone verification, a first trade bonus of up to $120, and an account verification bonus of $30.
#2 Xtrade VIPs
You can join the VIP Club at Xtrade.com and enjoy the following benefits:
Corporate gifts such as sporting goods, electronic devices, and others
Weekend getaways to exciting locations
Tickets to industry and sporting events
Senior account managers
Tailored bonus offers
Dedicated support team
Priority payout request processing
Spread reduction
#3 XPoints
You can earn points for trading $1000 on each financial instrument.
Xtrade.com FAQ

Q1: How many accounts can I open at Xtrade.com?
A: You can open only one account at Xtrade.com.
Q2: I have never traded before. Can I still trade?
A: Yes, you certainly can. Xtrade.com has the Xtrade Academy and Education Center that offers eBooks, video tutorials, and a wide range of other resources to help professional and starting traders.
Q3: Does Xtrade.com offer protection from negative balance?
A: Yes, it does. If you trade with Xtrade.com, your account will never turn negative. You will never owe the CFD broker any money.
Q4: How do I open a demo account at Xtrade.com?
A: Xtrade automatically opens a demo account for you as soon as you create a trading account and deposit the minimum required amount in your account. You demo account will never expire.
Q5: What happens if I leave my account inactive?
A: Xtrade will deduct an inactive account fee of US$10 from your inactive account. Your account will be considered inactive if you have never traded on it for the past three months.
Our Take on Xtrade.com
Xtrade.com has a few cons. For example, you cannot open multiple accounts. You also don't have a wide range of platforms to choose from. But it is a safe, secure, and reliable broker that educates you will if you are a new trader and gives you a demo account if you make the minimum deposit. So, we have no hesitation in recommending Xtrade to South African investors.
Xtrade Review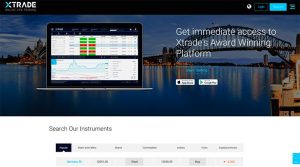 One of the most interesting things about Xtrade is its association with football player Cristiano Ronaldo. The latter was the official ambassador of Xtrade