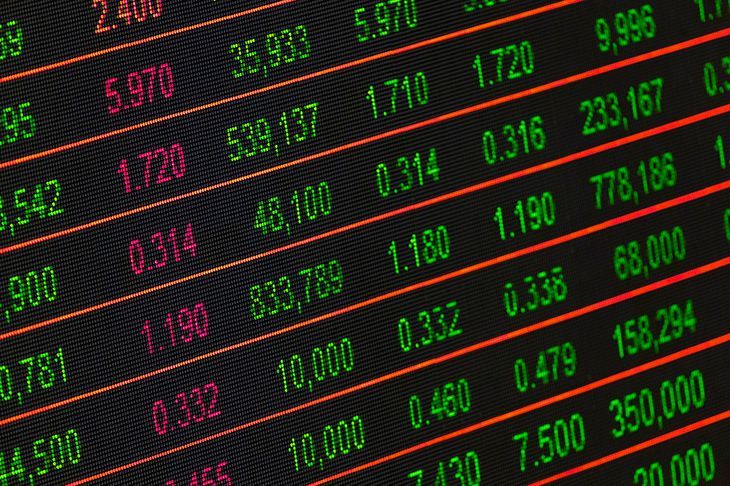 Forex also goes under the names of FX, currency trading, or foreign exchange. It is an international decentralized market, in which all the currencies of the world are traded. It is the world's biggest and most liquid market, which has an average trading volume that exceeds $5 trillion every day.
You can trade currencies on the basis of your idea of its value. Based on a careful study of happenings around the world, you can predict that the value of a particular currency will either go up or come down. You can purchase the currency if you feel that its value will increase, and you can sell it if you feel that its value will go down.
Forex trading involves currency pairs. The world's most traded pair is EUR/USD. The former is called the base currency and the latter is called the counter currency. Online brokers quote the price of one EUR in USDs. They also mention the buy price and the sell price, the spread being the difference between the two. Traders have to click on either buy or sell, indicating that they would like to either buy or sell the currency.
Forex Trading – Tips for Beginners
If you are ready to start Forex trading, here are five important forex trading tips for beginners:
Find a Good Online Forex Broker – Make sure that the Forex online broker you are planning to sign up at is reputed, licensed, and regulated.
Start on a Demo Account – Instead of plunging right into live trading, get started with a demo account and spend a few days or weeks practicing Forex trading with virtual funds. While some online brokers offer unlimited demo accounts, others offer demo accounts that expire after a few days. Demo accounts give traders the opportunity to learn and practice trading and to test new trading strategies in a risk-free manner.
Develop a Good Trading Plan – Forex trading is not as easy as it sounds and requires a lot of market study, research, and analysis. You should never trade without a sound plan, in which you have to outline your entry and exit rules and risk management techniques.
Trade Without Emotion – You just cannot afford to get emotional in Forex trading. You have to keep emotions such as greed, fear, and frustration well under control. Learn the art of gracefully accepting losses and learning valuable lessons from them.
Understand Your Limitation – Before you start Forex trading, understand exactly how much you can afford to risk and establish your leverage according to your requirements.
Top Forex Brokers for South African Traders
There are several good online Forex brokers for traders and investors who live in South Africa. But we have researched and handpicked the following as the best of them:
IC Markets
IC Markets claims to be the biggest ECN forex broker in the world. Traders can get started with a free demo account or a live account. The trading environment at IC Markets features spreads of 0.0 pips, leverage of up to 1:500, and 232 tradable instruments. Moreover, there are no requotes, no restrictions, and no price manipulations.
IC Markets is greatly preferred by automated traders. Every day, the online broker's order matching engine processes more than 500,000 trades per day, and two thirds of those trades come from automated trading systems.
With a trading account at IC Markets, you can trade 60 currency pairs, 19 commodities, 120 stocks, 17 indices, and 5 bonds.
XM Forex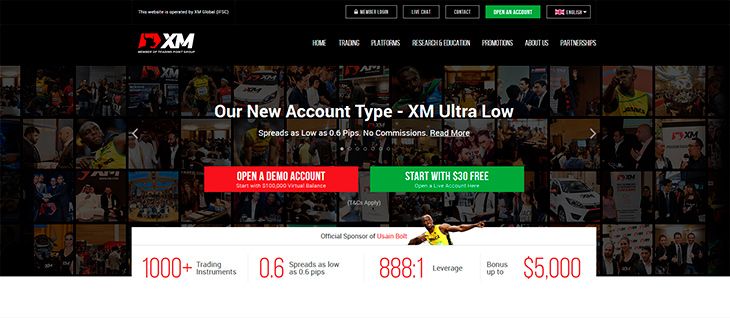 XM.com allows you to open a demo account and invest in more than 100 shares. The trade order execution is fast and direct. The online broker offers 24/7 client support as well as personal account managers. Its sophisticated trading platforms enable trading on smartphones, tablets, and desktops.
XM.com was launched in 2009, and today, it is home to more than 2,500,000 traders and investors from different parts of the world. The online broker is licensed by the Australian Securities and Investment Commission, the Financial Conduct Authority, and the Cyprus Securities and Exchange Commission. Its clients come from 196 countries and its staff speaks in 30+ languages.
IQ Option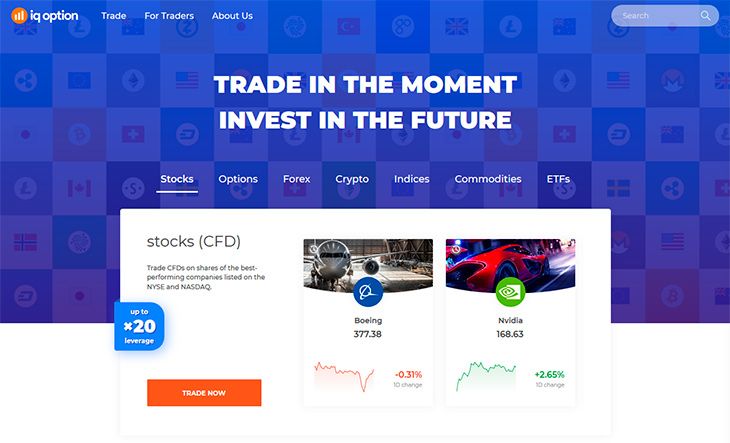 IQ Option is one of the most popular online investment platforms in the world. Traders can choose from a variety of assets that use top-rated analysis tools and instruments. At the time of writing, IQ Option has 38,470,971 registered users, supports 178 countries, and offers services to 1,800,000 active investors every day. Every month, as much as $10,800,000 is withdrawn as profits from trader accounts at IQ Options.
Traders have six robust reasons to sign up at IQ Option:
24/7 client support
Free demo account with $10,000 in virtual funds
Internationally recognized as the most innovative and the best online broker in the industry
Fast withdrawals
Available in multiple languages
VIP managers who are available 24/7
FXCM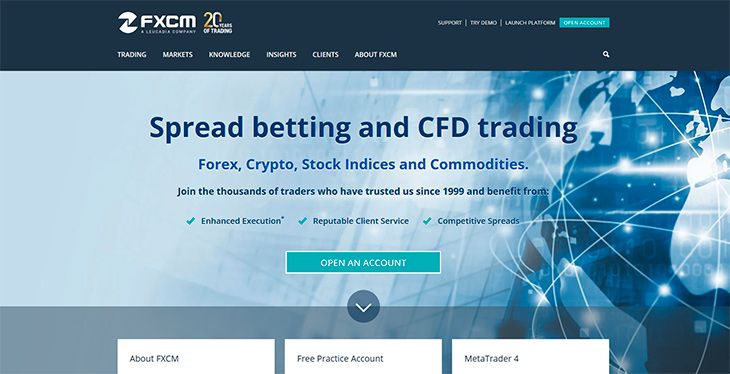 Signing up at FXCM, also known as the Forex Capital Markets, is easy. You just have to choose your country of residence and open a practice or a live trading account. FXCM offers online brokering services in multiple languages, including South Africa English, Italian, French, Chinese, and Spanish.
The hottest features of FXCM are:
Micro CFDs on GER30, US30, and UK100, absolutely free of commission
Trading accounts can be opened with as little as $50
Trade 24 hours a day and five days a week
The FXCM Group has its headquarters in the United Kingdom. It is licensed and regulated by the Financial Conduct Authority, the Australian Securities and Investments Commission, the Financial Sector Conduct Authority.
FX Pro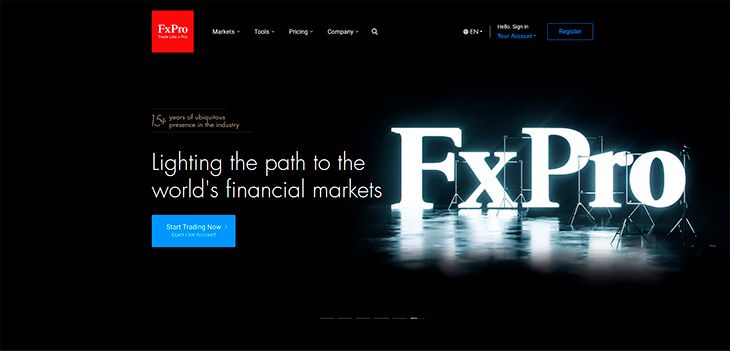 FX Pro is authorized by multiple financial regulators such as the Financial Conduct Authority (FCA), Dubai Financial Services, Cyprus Securities and Exchange Commission, and the Financial Sector Conduct Authority. It does not offer CFD trading to the residents of Canada, Iran, and US.
Traders from other parts of the world can trade CFDs on a variety of instruments such as indices, futures, FX pairs, metals, energies, and shares. They can even trade on the move on the MT4, MT5, and cTrader accounts.
The online forex broker was established in 2006. Today, it has a presence in 173 countries from different parts of the world and is home to 1,300,000 trader accounts. FxPro has also received over 60 international awards. Its multi-lingual client support system is available 24/5.
HotForex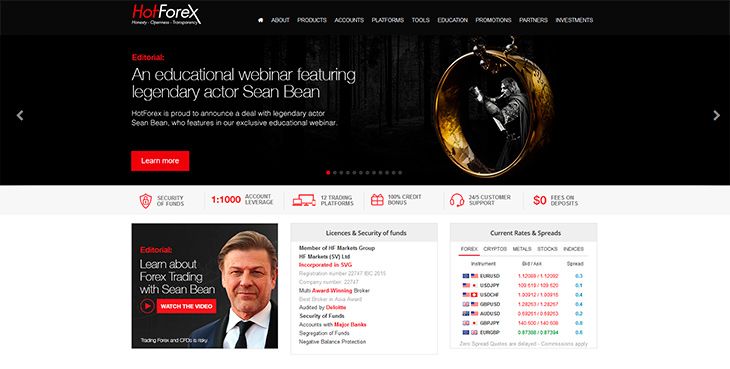 HotForex is a multi-asset online broker, where traders can easily diversify their portfolio and trade CFDs on bonds, metals, forex, shares, energies, indices, cryptocurrencies, and commodities. The trading environment features 100% fund security, account leverage of up to 1:1000, 12 trading platform, 24/5 customer support, 100% credit bonus, and zero fee on deposits. In addition, there are 18 trading tools, six types of accounts, 150+ trading products, and 12+ payment methods to choose from.
Launched in 2010, HotForex is home to more than 1,300,000 live trading accounts. It employs 200+ people from different parts of the world and supports 27 languages. Also, it has won more than 20 industry awards. The presence of features such as HFcopy for copy trading and an updated mobile app makes HotForex.com worth signing up at.
JP Markets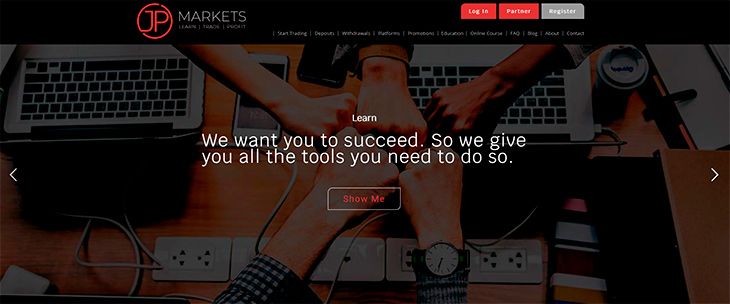 Licensed and regulated by the Financial Services Board of South Africa, JP Markets is one of the best online Forex brokers in South Africa. Some of the hottest features of JP Markets are negative balance protection, 100% security for your funds, state-of-the-art trading platforms, fast deposits and withdrawals, zero fees, and excellent customer support.
Pepperstone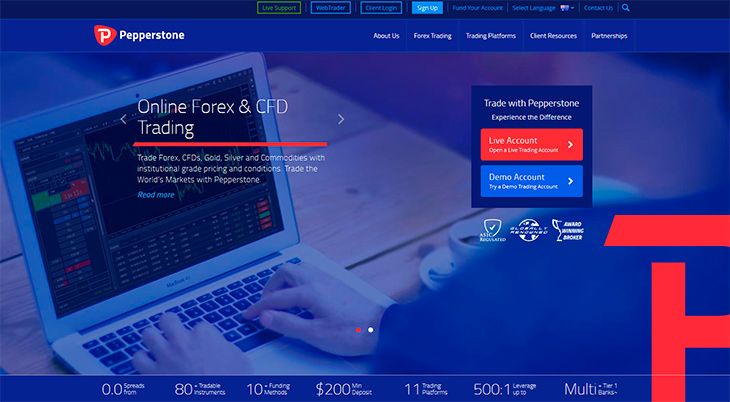 The experience of trading with Pepperstone is unique. The online broker is the winner of multiple industry awards and rewards traders with Qantas Points for every Forex lot they trade up to 10,000 QPs per month. Since the spreads start from 0.0 pips, traders can reduce their trading costs in a big way.
Some of the other features of Pepperstone.com include over 80 tradable instruments, over 10 payment methods, 100 trading platforms, and leverage of up to 1:500. You can get started on an account that requires a minimum deposit of $200.
The regulator of Pepperstone is the Australian Securities and Investment Commission.
CM Trading

CM Trading is ideal for South African traders as it has been voted Best Performing Broker in Africa 2017. It offers features such as Daily Market Review, which keeps traders updated with the latest financial happenings and sophisticated trading platforms such as MT4, CopyKat, and 1×1 Trading.
The online broker is regulated by the FSCA and maintains a safe and secure trading environment. In addition, it offers educational tools such as training videos, CopyKat, MT4, and webinars.
FBS Forex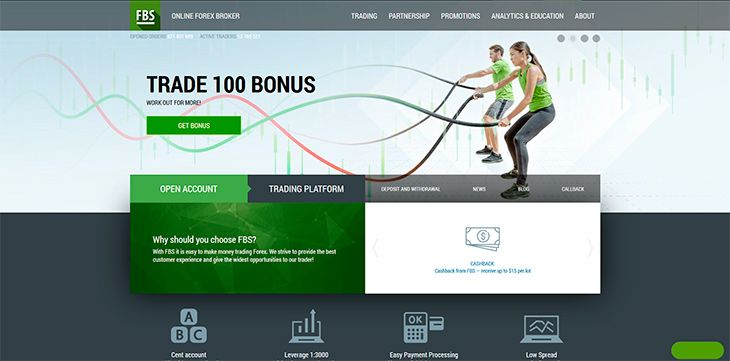 FBS allows you to start on training accounts for any of its account types and practice risk-free trading with virtual funds till you feel confident of entering the financial world. This online broker has several types of accounts to suit the requirements of professional traders as well as beginners.
In addition, FBS offers trading platforms for Mac devices as well as Windows along with mobile trading apps for iOS and Android smartphones or tablets. Traders can choose from 46 trading instruments.
FBS offers plenty of learning opportunities, 24/7 client support in multiple languages, and a wide range of promotions and bonuses. It is present in over 190 countries and is home to a community of over 370,000 partners and over 12,000,000 clients.
Avatrade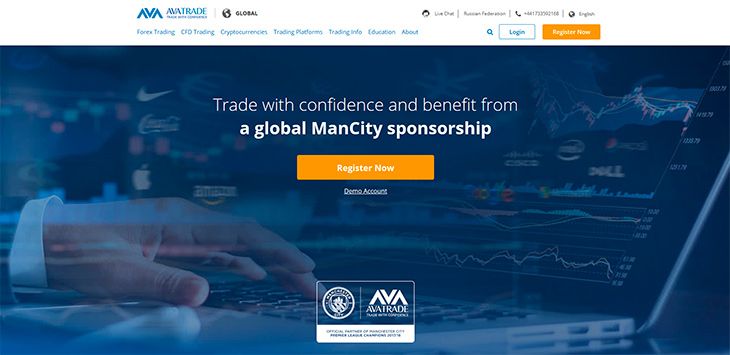 You can get started on Avatrade with a demo account and enjoy features such as mobile apps, 24/7 cryptocurrency trading, ultra low spreads, and regulation in six jurisdictions.
Avatrade is popular for innovations such as DupliTrade, a social trading platform; AvaOptions, a vanilla options platform; Sharp Trader, a trading academy; MT4, the most popular trading platform in the world; and AvaTradeGO app, which allows traders to trade on the move with their iOS and Android devices.
Forex Trading FAQs
Q1: What is the difference between CFD trading and Forex trading?
A: CFD trading involves several varieties of contracts across a wide range of markets, such as metals, commodities, energy, indices, and stocks. Forex trading involves currency trading only. Factors such as supplies and demands and trend changes have an impact on CFD trading. But Forex trading is influenced by international events such as changes in international politics.
Q2: Do Forex indicators truly work?
A: Traders have to know exactly how to use Forex indicators to get the most of them. Indicators aren't magic keys to success. While traders cannot rely on them completely, they can certain use indicators to make the right decision. Some of the most used Forex indicators are Moving Average, Bollinger Bands, and Moving Average Convergence/Divergence.
Q3: What are the pros and cons of Forex robots?
A: Forex robots are software programs that automate your trading decisions. So its success depends on the trader who creates it. Forex robots are not cash machines. If they were, anybody could have used them and become rich. The best Forex robot is the one you can make on your own.
Q4: Which are the Forex strategies that truly work?
A: There are plenty of Forex strategies out there, and all of them have their own advantages and disadvantages. The best Forex strategy is your own, based on your trading goals, skills, and abilities.
Q5: Which is the best online Forex broker for South African traders?
A: We cannot declare any one Forex broker as the best for South Africans because it ultimately depends on your trading requirements. We have handpicked and reviewed several reputed Forex brokers and encourage you to choose one of them.
Conclusion
Forex trading is fraught with risks. Most traders overestimate their skills and fail to implement proper risk management measures. Before attempting any forex trading, you must understand that 70% Forex traders end up losing their deposits.
If you are interested in Forex trading, you should focus on learning and practicing, take small losses gracefully, and keep your emotions under control. We strongly recommend starting on a demo account with any of our recommended Forex brokers for South Africa.